The Easydrill tandem: the key to precision!
Easydrill is the culmination of over 40 years of research and development. Today, it is the new benchmark for professionals.
The Easydrill has the same planting system as a beet drill: seeding depth is controlled by a front and rear wheel. Seed positioning is very regular, ensuring perfect control of sowing depth. With the Easy Drill, you can switch to direct seeding without compromising on planting quality.
Available with up to 4 hoppers
In a single pass, Easydrill is capable of seeding 4 different products, at 4 different rates, by separating 2 seeding depths. The 4 hoppers are managed by a single control unit: Quartz isobus
A versatile seeder
Because we work with living organisms and the climate, we can never predict our sowing conditions. In the face of such uncertainty, it's reassuring to be able to count on a seeder that can adapt.

With Easydrill, you can seed on tilled soil, direct seeding or in live cover.
Pressure is essential in dry conditions, but becomes a handicap as soon as the rain arrives. This is why the Easydrill can modulate its pressure level from 0 to 250 kg, simply by adding shims to a cylinder.
Quick hopper emptying
With a 2-part folding system, you can empty the hopper into a big bag: a time-saving feature! This system gives access to the seed rows, which is very useful for maintenance or disc replacement.
To seed several products at different densities, the Easydrill is able to set different pressures in the circuits.
No distinction between small and large seeds
No risk of clogging between fertilizer and seed
Management of 2 differentiated depths
No risk of germ burn for certain fertilizers
If the fertilizer clogs, the seed always runs off
The Easy Drill range is also available in mechanical distribution, for the 3m and 4m fixed models. The partitioned hopper allows 2 products to be seeded, at 2 different rates and 2 different depths. This seeder features pin-type distribution for seed, and helical stainless steel distribution for fertilizer and seed. It is also equipped with a bottom valve, which allows complete emptying of the hopper.
TYPE
Easydrill 3020 Fertisem
Easydrill 4020 Fertisem
Easydrill W4020 Fertisem
Easydrill W6020 Fertisem
Easydrill W8020 Fertisem
Transport width
3m
4m
3m
3m
3m
Distribution
Mechanical engineering
Mechanical engineering
Pneumatic
Pneumatic
Pneumatic
Hopper capacity
2,250 liters
3,100 liters
3,000 liters
4,100 liters
5,100 liters
Volume breakdown
60/40: 1,350 l + 900 l
90/10: 2,000 l + 250 l
60/40: 1,850 l + 1,250 l
90/10: 2,800 l + 300 l
60/40: 1,760 l + 1,240 l
45/55: 1 440 l + 1 560 l
95/5: 2,900 l + 100 l
60/40: 2,450 l + 1,650 l
45/55: 1,800 l + 2,300 l
95/5: 4,000 l + 100 l
60/40: 3,060 l + 2,040 l
45/55: 2,805 l + 2,995 l
95/5: 5,000 l + 100 l
Capacity
PRO hopper
130 liters
–
120 liters
120 liters
120 liters
Row spacing
16.6 cm
16.6 cm
16.6 cm
16.6 cm
16.6 cm
Weight without options
3,500 kg
4,450 kg
6,360 kg
7,780 kg
9,250 kg
Number of rows
18 rows
24 rows
24 rows
36 rows
48 rows
Power requirements
75 to 105 hp
100 to 140 horsepower
100 to 140 horsepower
150 to 210 horsepower
250 to 360 hp
Tires
500/50 R17
500/60 R17
700/40 R22,5
700/40 R22,5
710/50 R26,5
Number of distributors
1 DE for axle and load transfer
1 SE for plotters (optional)
1 DE for axle and load transfer
1 SE for plotters (optional)
1 SE + free return for turbine
1 DE for folding
1 DE for tracers
1 DE for axle
1 SE + free return for turbine
1 DE for folding
1 DE for tracers
1 DE for axle
1 SE + free return for turbine
1 DE for folding
1 DE for tracers
1 DE for axle
Loading height
204 cm
207 cm
250 cm
280 cm
320 cm
At Sky, the values of listening, commitment and trust have been the foundation of our Customer Relations for three generations.
These values have always guided our choices and decisions. Because your pride is our pride, we focus on you to design the machines that are right for you. It's with this in mind that we develop our new products, serving your profitability and satisfaction. You can count on our commitment to work alongside you with passion, to restore the value of the farming profession.
An international presence Dealers close to you
Our teams will help you find the solution best suited to your needs.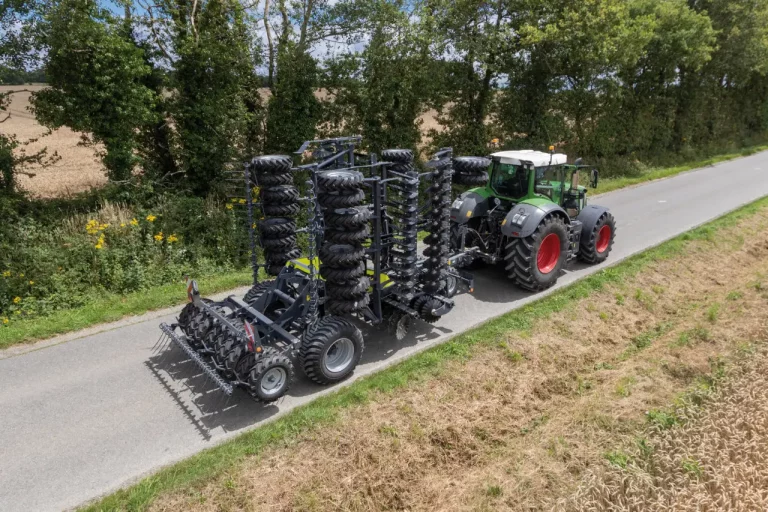 Would you like to check product availability?
Would you like a quote or advice on the right equipment for your needs?
Would you like to see the machine near you, at a trade fair or at a dealer?